Opening-Party Karl Lagerfeld Men
(DE/UK)
Opening-Party Karl Lagerfeld Men
Am Donnerstag war das große Opening des Karl Lagerfeld Men Stores in der Friedrichstraße und wir waren nicht die einzigen, die der Einladung gefolgt sind, smile. Die neuen Räume wurden mit Musik, Champagner und feinen Kleinigkeiten gefeiert. Die Mitarbeiter des Stores und die Fotografen gaben ihr Bestes allen Gästen gerecht zu werden. Ein schönes neues Geschäft für unsere Männer, eine super Kollektion, die man aber vor so vielen Menschen gar nicht richtig ansehen konnte. Zum Shoppen werden wir noch mal ganz in Ruhe vorbei schauen, denn auch an uns Ladies ist im neuen Store gedacht worden, ich sag nur: Taschen!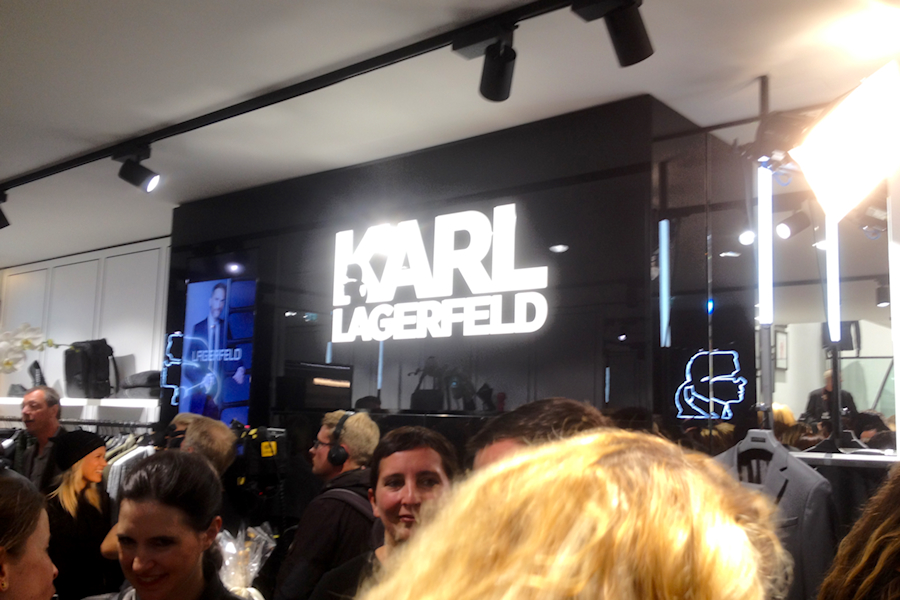 Opening Party Karl Lagerfeld Men
On Thursday, the
big opening
of
Karl Lagerfeld
Men

Stores

was

in the Friedrichstrasse

and

we were not the

only ones who

have

accepted the invitation

,

smile

.

The new rooms

were celebrated

with music

,

champagne and

fine

snacks

.

The

employees

of the

stores

and the

photographer

did their best

to be fair to all

guests

.

A

nice new

shop

for our

men

,

a

great

collection

, but I wasn´t able to have a look at it all, because there were so many people . We are going to shopping in "peace", because for us ladies also has been thought in the new store, I can only say: Bags!
The Look:
Blazer: Chanel
Shirt: Zara
Shorts: H&M
Kette: Chanel