Fashion Touren durch Berlin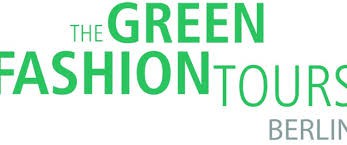 Fashion Touren durch Berlin
Während der Fashion Week habt ihr die Möglichkeit verschiedene Fashion Touren mit zumachen. Die GREEN FASHION TOURS hat dabei drei Kieze/Stadtteile im Programm.
19. Januar in Friedrichshain/Kreuzberg
20. Januar in Schöneberg/Charlottenburg
21. Januar in Prenzlauer Berg
Mit den Tourguides Mariangeles Aguirre, sie ist Designerin für Upcycling Fashion (Label Therapy + recycle and exorcise) und Anna Perrottet als Expertin für Grüne Mode werdet ihr durch die entsprechenden Kieze geführt. Dabei bekommt ihr die Möglichkeit Designer und Ladenbesitzer persönlich kennenzulernen , etwas hinter die Kulissen der Modeszene Berlin zu schauen und könnt euch zum Spezial-Thema Upcycling informieren.
Lernt Orte, Designer und Geschäfte kennen, die ihr ohne diese Insider-Tipps wahrscheinlich nicht so schnell entdecken würdet.
Reservieren und anmelden könnt ihr euch als Einzelpersonen oder Gruppen per e-Mail:
tours@upcycling-fashion.de. Pro Person kostet die Tour 20,- Euro.
Fashion Tour through Berlin
A fashion tour through the beautiful and traditional neighbourhoods of Schöneberg and Charlottenburg, Friedrichshain/Kreuzberg or Prenzlauer Berg guided by Anna Perrottet or one of the other guides.

On this tour we will use the public transport system and discover designers at their ateliers and different concept stores that offer a selection of upcycling, fair trade and sustainably designed objects and clothing.
Tour information:
-Starting time & place : 1 pm at the entry gate of Postbahnhof premises (S-Bahn Ostbahnhof)
-The tour takes about 3,5 to 4 hours, and will end at Bahnhof
Zoo
– A public transport day ticket is needed

– Languages: English, German
– Minimum of 5 people needed.
IMPORTANT!!! RESERVATION CALLING OR WRITING. .
Please make your reservation the latest until Tuesday 19th, 7pm writing to: tours@upcycling-fashion.de.
For any inquiries, call Anna under +49 157 38 47 39 69